Toronto police are asking the public to help identify three men, known as Tunnel Rat, Bubbles and Whiskers, wanted in connection with a series of holdups in 2015.
Tunnel Rat
Between Jan. 6 – March 11, 2015, eight banks were held up, four of which were located along the Danforth subway line.
Police are looking for a suspect dubbed the Tunnel Rat Bandit in connection to the holdups.
They allege that a man entered the banks wearing a baseball hat, glasses, scarf and gloves. He approached the teller and produced a note which demanded a specific amount of money. The man allegedly threatened the teller and indicated that he was armed. After receiving the money he fled the scene and went into the subway system.
In May, 2015, the Canadian Bankers Association announced a reward of up to $10,000 for anyone who could provide information about Tunnel Rat that could lead to his arrest or conviction.
He is described as white with dark hair and in his 30s. He is approximately six feet tall and weighs around 170 pounds.
Bubbles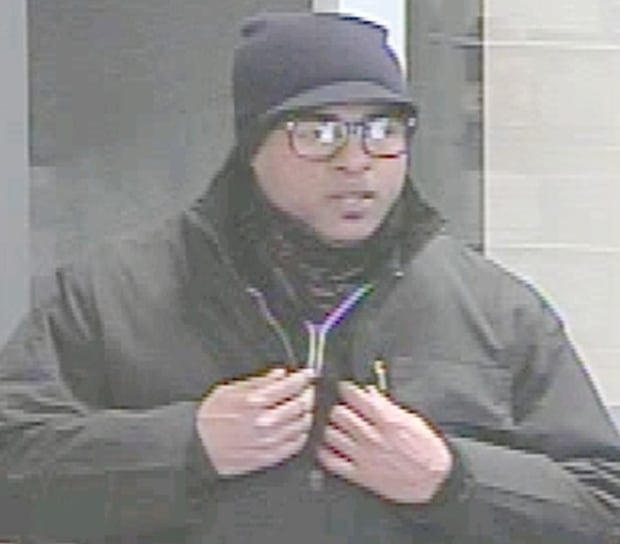 Police allege that on March 4, 2015, at 7:50 p.m. a man entered a bank in the Dundas Street West and Bay Street area and approached the teller with a note in his hand that demanded money.
He then allegedly verbally demanded money and threatened to shoot.
According to police, he was given some money after which he fled the bank.
He is described as black, unshaven, and in his 30s. He is approximately five feet seven inches tall and wears plastic-framed glasses, a black jacket and toque.
Whiskers
On May 7, 2015, a man entered a bank with a handwritten note demanding money in the Dupont Street and Symington Avenue area.
He allegedly indicated to the teller after approaching them that he may have a weapon. After the teller handed over money, he got into an awaiting taxi and fled.
Police say the same man also held up a bank in a similar way in York Region in the Steeles Avenue West and Bathurst area.
The suspect is described as white and in his 20s with a slim build. He is approximately five feet eight inches with a well-trimmed moustache and beard.
Police are requesting anyone with information to contact them directly at 416-808-7350 or anonymously through Crime Stoppers at 416-222-8477.