Farmers experiment with Asian vegetables
P.E.I. farmers are trying to grow Asian vegetables with an eye to meeting a growing demand.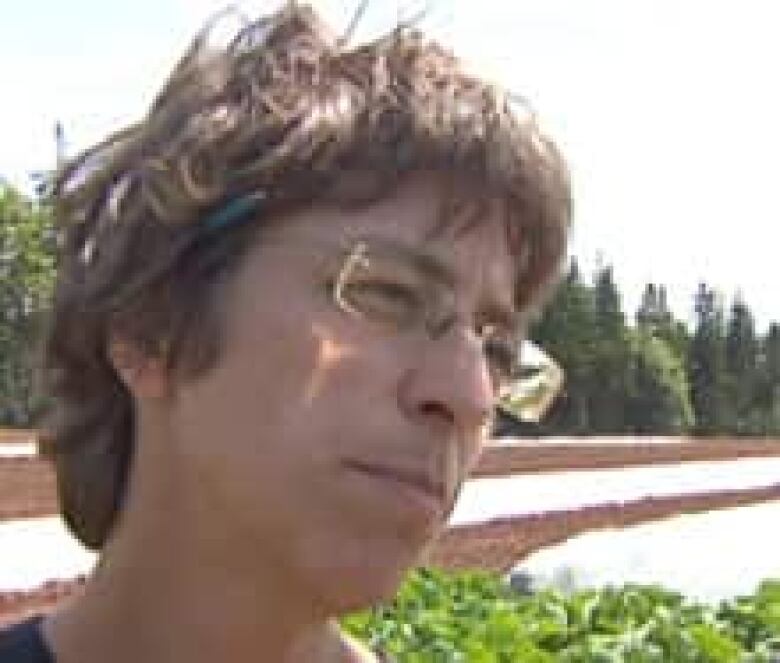 P.E.I. farmers are trying to grow Asian vegetables with an eye to meeting a growing demand.
John MacInnis loves to garden and says it's all about experimenting. He's been growing Asian vegetables in his backyard this summer to see if they'll grow, but also, to see if they'll sell.
"A lot of Chinese living in this community now, and they even have two Chinese stores in Charlottetown now, plus Chinese restaurants," said MacInnis.
"I see the Chinese kids playing at St. Jean School all the time so I figured, why not grow it?"
That's what the P.E.I. Horticultural Association has been doing on Brookfield Farms in a program sponsored by the P.E.I. Adapt Council with money from the federal government. The goal is to teach Island farmers what the vegetables are, how they grow and what they yield.
The market potential is big. More than $400 million worth of Asian vegetables are imported to Canada each year.
Joanne Driscoll has been growing Asian vegetables — such as pak choy, Chinese cabbage, Chinese lettuce, Chinese radishes, mustards, greens and kohlrabi — as part of the field trial for these types of crops.
"We are doing a demonstration trial on various ethnic crops to see how they grow, can they grow? What are some of the challenges we might face?" Driscoll said.
The plants seem to relish the red Island soil.
"They're growing great, with the exception of we are facing some challenges with bolting, which is where they're going to seed too early, so without producing a crop," she said.
"So we're having bolting issues and insect issues with flea beetles and that sort of thing."
Netting over the vegetables keeps the flea beetles away, moisture in, and also makes pesticides unnecessary. 
Growers hope this could be a way for farmers to diversify their crops further, and tap into a new market that could potentially even spread outside Canada.
Lei Lei works with P.E.I. Connectors, a group that helps newcomers connect with local business opportunities. Lei said his clients are also interested in this project.
"But the interest point is they want to grow the Chinese vegetables here, and export them to China," he said.
Once this year's crop is ready to harvest, growers will take samples to Asian food stores on the Island for a taste test. They'll also be doing a market study to assess demand for these products on P.E.I. and as an export.