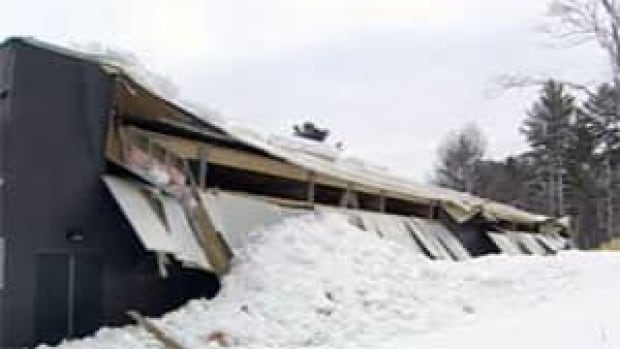 The Meredith Centre in Chelsea, Que., is temporarily closed Friday after aluminum siding on an exterior wall fell due to heavy snow.
The recreational and cultural centre in the west Quebec community north of Gatineau closed as a safety precaution as structural engineers inspect the building.
Jim Connolly with the Chelsea Fire Department said the damage appears to be superficial.
"It seems to be related to the heavy snowfall we had and for some reason it seems to have caught the aluminum and peeled it away and when you look at it it looks impressive but it's really superficial," said Connolly.