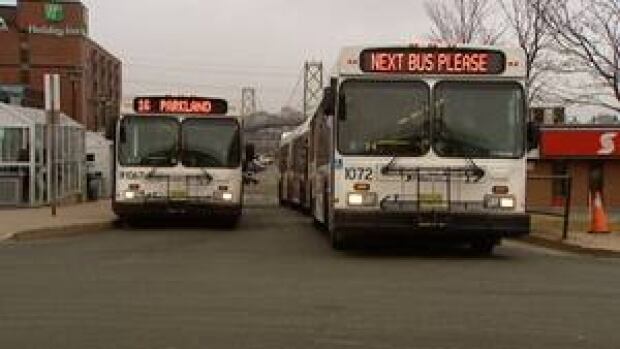 In an effort to beef up service in the urban core Halifax planners have proposed new boundaries for Metro Transit that would cut off regular bus service for people in outlying areas.
It's part of an overall review of the municipality's regional plan.
The proposed Metro Transit Service Map draws definite boundary lines. For example, under the proposal anyone living along Lucasville Road wouldn't have regular bus stops.
"It makes clearer where our plan to provide future transit service is," said David McCusker, transportation planner with the Halifax Regional Municipality
"That focus is to build up our urban service where urban transit service makes the most sense. In rural areas we want to make it clear, because there is some anticipation I think that someday Metro Transit may come there, but we want to make it clear that there are other models and urban transit service is not the one that makes sense in those areas."
Under the proposal existing routes that fall outside the boundaries, including the one along Purcell's Cove Road, won't be eliminated and suburban and rural areas outside the boundaries would still be eligible for Metro X, the express routes to the urban core.
The city says the new policy encourages community-based transit run by private or non-profit groups for areas outside the service boundary.
Coun. David Hendsbee, who represents the Preston and the Eastern Shore areas, said he has a lot of questions.
"The proof will be in the pudding. Will places like MusGo Rider be able to pick up the slack to provide a broader service to a greater area?" he asked.
A city committee will discuss the proposal on Monday.
The public will have their say at a series of meetings in the spring.