Family and friends of Catherine Miller, who also goes by Catie, have stepped up their efforts to find the missing 29-year-old Dartmouth woman.
One of those friends is Susan Horton. She attended Saint Mary's University with Miller.
"She loves her son," said Horton. "She's just a nice person. She's a hard worker. She's somebody that you just like."
On Tuesday, Horton and her son put up posters of Miller.
"I can't understand it," she said. "It's killing me to see her family hurting so much."
Julie White is a family friend who has never met Miller, but she too is helping out.
"Having the community see how important this woman is to her family, to her young son, to her cousins, to her mother and father, it's hard to not strike an emotional chord," she said.
In fact, a cousin of White's who never met Miller printed off 1,000 missing person posters to distribute.
A Facebook site named Find Catherine Miller has over 1,400 members where people are sharing her story. Some have offered office space to use as a co-ordination centre for the search effort, while some people are just offering prayers to her mom and dad.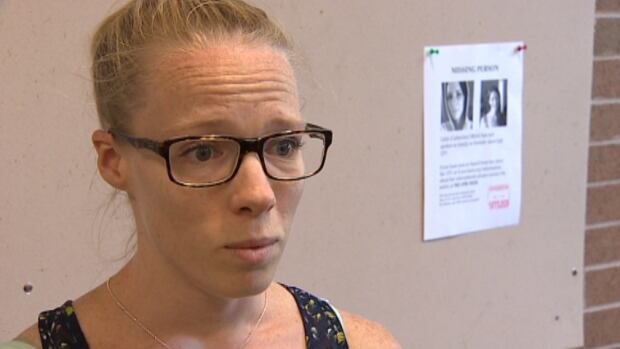 Police are treating the case as a missing persons case and do not have any suspects.
Miller's family said the 29-year-old woman did have some problems with depression, but it is out of character for her not to be in touch with them.
Both family and friends are praying for Miller's safe return.
"We need everybody's eyes everywhere to try and find her so we can get her help or just solve this mystery because every day that goes by, it just gets more desperate," said Horton.