Newfoundland and Labrador Premier Kathy Dunderdale says she won't call a public inquiry into the death of Burton Winters, even though Ottawa has indicated it would co-operate in any probe.
Dunderdale says she has all of the information she needs on the tragedy, so an inquiry isn't necessary.
"Inquiries have served Newfoundlanders and Labradorians well on very specific issues," Dunderdale said in the house of assembly Thursday.
"But not every issue requires an inquiry."
The premier says there is no need for a formal search for answers into the death of 14-year-old Burton Winters.
She says it's all spelled out in months of correspondence between the province and Defence Minister Peter MacKay.
In the letters, MacKay maintains that the federal response was appropriate.
The defence minister noted that Cormorants were never deployed from Gander due to a combination of poor weather, and the fact that there wasn't enough crew or aircraft to handle marine search and rescue if the Cormorants joined the search for the missing boy.
'Change your protocols'
The premier is rejecting those claims. She says the feds made a mistake.
"As a province we're saying we don't think they are legitimate reasons for not deploying your Cormorant out of Gander," Dunderdale said. "Change your protocols."
The premier says an inquiry won't lead to new answers from Ottawa. So she's rendered her verdict.
"The government of Newfoundland and Labrador has made a judgment that we do not accept the explanation given by the federal government, the minister of defence," Dunderdale said.
Testy exchanges
The series of letters between MacKay and the provincial minister in charge of emergency services contain some testy exchanges.
"While your letters have provided additional information, I am not satisfied with the response," Municipal Affairs Minister Kevin O'Brien wrote in a letter sent to MacKay Thursday.
"We believe a Cormorant helicopter should have been dispatched from Gander on the morning of Jan. 30."
O'Brien wrote that the province believes DND should "change its protocol for responding to situations" like the Winters case.
"We do not believe a public inquiry is necessary," O'Brien wrote. "There is ample information in the public domain. We believe a poor judgment call was made, but that does not on its own warrant an inquiry."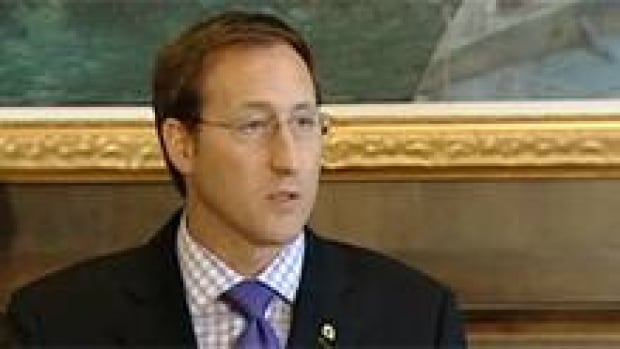 He hit back at several points previously made by MacKay.
"The deflection of attention away from core issues is not helpful for a clear public comprehension of how the search and rescue operation in Makkovik unfolded," O'Brien wrote.
In a May 14 letter, MacKay defended the decision not to deploy air assets in the early stages of the Winters search, for weather-related reasons. The defence minister wrote that provincially-contracted helicopters arrived at the same conclusion independently of the Canadian Forces.
MacKay also suggested that the province increase the capacity of its air emergency services program, which he said would provide "several beneficial effects."
He noted that an organization of trained search volunteers called CASARA could assist efforts. Newfoundland and Labrador is the only province without a memorandum of understanding with that group.
"CASARA is well positioned to be a valuable resource of expertise upon which your province may draw," MacKay wrote.