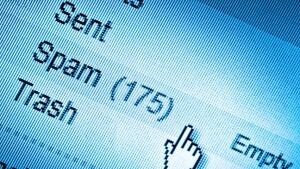 As of July 1, a new federal law meant to cleanse email inboxes of unwanted junk mail will make it difficult for companies to send mass promotional emails to clients.
Canada's Anti-Spam Legislation will require consent for sending commercial electronic messages to clients or prospective customers when in effect.
Thomas Raffy, a lawyer with McInnes Cooper, said anyone selling or promoting through email, text or instant messaging will be required to follow the law.
He said companies should get in touch with their contacts now before the law is enforced.
"You have to follow up with these contacts to see who is providing express consent and use that to keep on sending them messages," he said.
The legislation is a way for organizations, companies and corporations to update their databases and their contacts.
Electronic communication from a sender after July 1 must include three general requirements: consent, identification information and an unsubscribe mechanism.
"I think we're going to see a lot of small businesses get caught off guard from this," said Rich Gould, co-owner of Moncton-based Razor Creative, an advertising, marketing and design agency.
He said many small businesses do not have legal teams on hand to contact each client for consent.
There are also large fines to consider.
"They can go up all the way to $1 million per individual and $10 million for corporations," said Raffy.
The anti-spam legislation also protects citizens from unwanted spam coming from companies and individuals outside of Canada.