Some of Winnipeg's small business owners are unhappy with a new anti-spam law aimed at cutting down on junk email.
In 2010, the federal government passed a law with strict rules for businesses who send electronic messages to consumers.
Businesses could face millions in fines if they send emails, texts or even social media messages to consumers who haven't consented to receiving them.
As of July 1, if businesses need permission from clients to communicate with them electronically.
That's left some Winnipeg businesses scrambling.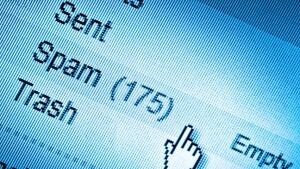 Craig Kelman publishes trade magazines for different groups across North America.
"We do quite a cross-section from trucking to denturism," said Kelman.
His company, Craig Kelman and Associates, sends about 20,000 emails per year to prospective advertisers.
Now, he is spending thousands of dollars on a lawyer to make sure he is following the rules.
"This caught us totally by surprise," he said. "We're talking about legitimate business to businesses [emails]. We're not talking about sending out thousands of emails to get somebody to buy Viagra!"
Elliot Sims of the Canadian Federation of Independent Businesses said many small businesses will be affected by the new law.
"What this really is going to do is create a significant red tape burden for small businesses and make it more difficult for them to reach out to their customers and potential customers about the products that they're offering," said Sims.
Canada's Minister of Industry, James Moore, said in a statement efforts have been made to reduce the impact on businesses, but, "our government has an obligation to put the interests of consumers first."
Part of those efforts include giving businesses three years to get consent from customers before fines will be levied.
The University of Ottawa's Michael Geist said the law shouldn't be a total surprise to retailers.
Geist, who is the Canada Research Chair for Internet and E-Commerce, said the law does have some additional obligations but, "The reality is it's not as if you're starting from scratch. If you've been following the law to date, you already have lists. You already have compliance programs in place."