Here are some suggestions for things to do this holiday weekend.
Friday, May 17 Held at the Hamilton Convention Centre, the 2013 Spring Tulip Classic is an annual dance competition starting Friday evening and going through to Sunday. Tickets are available online at http://www.springdancesportchallenge.com/
Saturday, May 18 "Stories in the Stones" cemetery tours. Starting at 11:00 a.m. the two-hour tour will guide you through Hamilton to hear about the most famous and interesting personalities from the past. Rain or shine, the tour starts at the Hamilton Cemetery, at 777 York Boulevard (across from Dundurn Castle). There is no cost, and no reservations are needed.
Clothing Swap fundraiser for Neighbour2Neighbour Food Bank and Martha House. Take part at 310 James St South between 10 a.m. and 4 p.m. Admission is $2.00 and a non perishable food item. #HamiltonClothingSwap
Sunday, May 19 A Royal Sunday at Dundurn Castle. Starting at 1:00 p.m., costumed staff guide a tour through the castle discussing the history, family, and royal connections to Hamilton. Regular admission rates to the museum apply.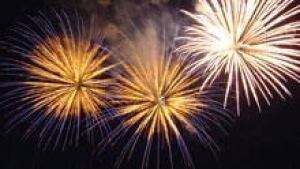 Victoria Day fireworks at Dundas Driving Park at 9:30 p.m. Rain date is set for May 20th at 9:30 p.m.
Monday, May 20 3rd Annual Lynne's Legacy Run/Walk. In support of Reach Forth Sports and the Juravinski Cancer Centre Foundation, the event includes a timed 5 km run, a 1 km run for kids, and a 5 km walk. Held at the Churchill Park in Westdale, and registration begins at 8 a.m. or can be done online at www.lynneslegacyrun.ca.
Outodoors: Enjoy the weather at any one of Hamilton's beaches which are open all weekend.
The roller skating rink and waterfront trolley tours at Pier 8 are open all weekend.
Closures and holiday schedules
HSR Bus Schedules - Will be running on a Sunday/holiday schedule
All recreation centres, arenas, and the Hamilton Farmers Market will be closed on Monday May 20. The market will reopen on Tuesday morning at 7 a.m.
All Ontario Works offices, and the Employment Resource Centre will be closed on Monday May 20, and will reopen on Tuesday May 21.
The Animal Services Shelter will be closed Sunday May 19 and Monday May 20. For 24-hour animal service emergencies please call 905-574-3433.
All Hamilton Civic Museums will be closed on Monday May 20, as well as all City of Hamilton administrative offices. For emergenices involving roads, water mains, sewer systems, public health and safety issues please call 905-546-CITY (2489).
The Haida at Pier 9 is open Saturday and Sunday, but closed Monday.
Shoppers Drug Mart, the LCBO and Beer Store are closed Monday May 20, as well as all major grocery stores.