Canada's tough new anti-spam legislation kicks in on July 1, meaning businesses that send out unwanted emails and even social media messages could face some massive fines.
The new law prevents businesses from sending commercial electronic messages — emails, texts or even social media messages — to Canadians without their consent.
It's among the toughest of such laws in the world, with penalties up to $1 million for an individual violator and up to $10 million for a company that violates the legislation.
As a result many businesses and organizations have been sending out emails to those on their mailing lists asking customers and subscribers to give their consent to receive future emails after July 1.
However, some small businesses are upset, saying the new law could still impact their bottom line.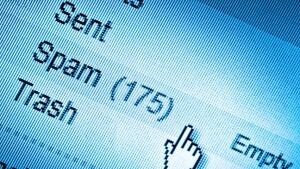 Rachel Wainwright, the owner of Exhale Yoga Studio in Vancouver, says the anti-spam laws are going to make it difficult to advertise for free online and through email.
"We're getting more and more into social media. We find we can connect with like-minded customers there," says Wainwright. "We would rather be spending our time with our customers than trying to figure out how to do this properly so we don't get fined ridiculous fees."
Intellectual property lawyer Ann Carlsen says asking customers to give their consent to receive emails from businesses in the future won't stop scammers operating outside of Canada.
"The Nigerian scams, the lottery you've won from Europe — I don't really understand how it's going to stop," says Carlsen.