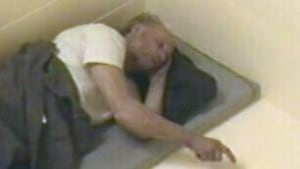 Journalist Stevie Cameron's recounting of the Robert Pickton murders and a new biography of late Montreal writer Mordecai Richler by Charles Foran are among the books nominated for Canada's richest non-fiction prize.
British Columbia's National Award for Canadian Non-fiction is open to writers across the country and comes with a $40,000 prize.
A jury has determined a short list of 10 books, after considering 151 Canadian non-fiction titles.
The full list:
On the Farm: Robert William Pickton and the Tragic Story of Vancouver's Missing Women by Stevie Cameron of Toronto (Knopf Canada).
Extraordinary Canadians: Marshall McLuhan by Douglas Coupland of Vancouver (Penguin Group Canada).
What Disturbs Our Blood: A Son's Quest to Redeem the Past by James Fitzgerald of Toronto (Random House Canada).
Sunray: The Death and Life of Captain Nichola Goddard by Valerie Fortney of Calgary (Key Porter Books).
Mordecai: The Life & Times by Charles Foran of Peterborough, Ont. (Knopf Canada).
Gold Diggers: Striking It Rich In the Klondike by Charlotte Gray of Ottawa (HarperCollins Canada).
Curtains: Adventures of an Undertaker-in-Training by Tom Jokinen of Ottawa (Random House Canada).
The Paper Garden: Mrs. Delaney Begins Her Life's Work at 72 by Molly Peacock of Toronto (McClelland & Stewart Ltd.).
The Tiger: A True Story of Vengeance and Survival by John Vaillant of Vancouver (Knopf Canada).
The Wave: In the Pursuit of the Rogues, Freaks, and Giants of the Ocean by Susan Casey of Toronto (Random House Canada)
Cameron, who has been following the case of Vancouver's missing women since 2002, is an examination of the tragedy that takes into account the stories of victims' families and the happenings inside and outside the trial of Robert Pickton.
Foran's biography of Richler has been hailed for its new insights into the Montreal writer's early life.
Other biographies profile Nichola Goddard, the first female Canadian soldier killed in Afghanistan, and Mary Granville Pendarves Delany, an 18th century woman who created a new art form, mixed-media collage.
Casey, author of The Wave, is the Toronto-born editor of O magazine and author of the bestseller The Devil's Teeth, about sharks.
The short list will be announced Dec. 6 and the winner will be named Jan. 31, 2011, in Vancouver.